Summer Drama Camp: Where campers learn acting, stage, vocal and improvisational performance.
When school is out – Drama is in! Do we call it Acting or Drama or Performing Arts or Theatre Arts? It does not matter what we call it: Summer is a great time to learn acting, singing, and dancing! Every July we offer a weeklong camp instructed by professional coach and campers always deliver a great performance for families, friends, and community members at the end of the week. This camp is designed for students entering 5th thru 8th grades. As we step into this period of fruition and fulfillment, register your loved one in Summer Drama Camp and delight in their flourishing.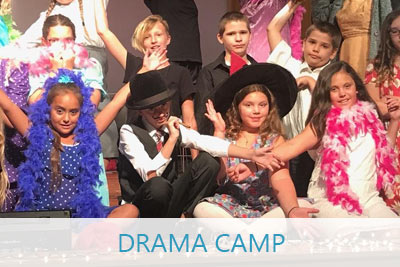 2021 LCYC Youth Drama Camp in LaGrange at Lakeland Middle School
At this year's LCYC Youth Drama Camp is held July 26th – July 30th for incoming 6th and 9th graders (2021-22 school year). Participants will enjoy a camp shirt, daily lunch, dance, music, and lots of fun! Camp will be 10AM – 2PM, Monday thru Friday. Sign up soon, limited spots available!
Art Camp / Drama Camp Signup
If you would like for your child to participate in 2020/21 Art or Drama Camps (or both!) please complete the form below.