Summer Drama Camp: Where campers learn acting, stage, vocal and improvisational performance.
When school is out – Drama is in! Do we call it Acting or Drama or Performing Arts or Theatre Arts? It does not matter what we call it: Summer is a great time to learn acting, singing, and dancing! Every July we offer a weeklong camp instructed by professional coach and campers always deliver a great performance for families, friends, and community members at the end of the week. This camp is designed for students entering 5th thru 8th grades. As we step into this period of fruition and fulfillment, register your loved one in Summer Drama Camp and delight in their flourishing.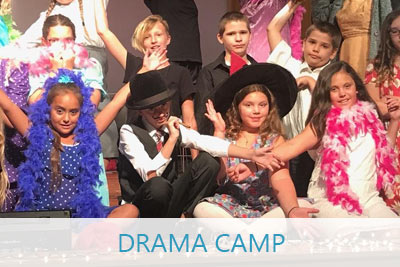 2023 Summer Drama Camp:
Camp includes acting & auditioning, voice & movement, theater games, improvisation, music & sound effects, costumes, creating characters. Participants will rehearse and perform a full speak-easy play for the public.
More information:
Students in grades 5th – 10th
July 24th – 28th, 10:00am – 2:00pm
Cost: $25 per student
Lunch provided daily
Live show: July 28th
Location to be determined
Register your student (below)
"*" indicates required fields