Summer Drama Camp: Where campers learn acting, stage, vocal and improvisational performance.
When school is out – Drama is in! Do we call it Acting or Drama or Performing Arts or Theatre Arts? It does not matter what we call it: Summer is a great time to learn acting, singing, and dancing! Every July we offer a weeklong camp instructed by professional coach and campers always deliver a great performance for families, friends, and community members at the end of the week. This camp is designed for students entering 5th thru 8th grades. As we step into this period of fruition and fulfillment, register your loved one in Summer Drama Camp and delight in their flourishing.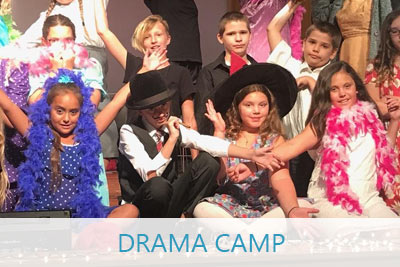 Drama Camp Wrap-Up
As the last echoes of "Tableau" faded from the stage at Lakeland Jr/Sr High School on the 30th of July, our 2021 Summer Drama Camp season came to an end. The young actors took the stage one last time and performed for their families, friends and community members showcasing the skills and talents learned throughout the week. Once again, Lou Ann Homan shared her many talents of storytelling, expression and original plays. We look forward to next year as we bring back our Summer Drama Camp in July of 2022.